Installing a new heat pump in your home or business and trying to decide whether to use a ventilation system of ducts or go ductless? It's a hard decision to make, and that's why the Trane® certified Coastal Home Services team is here to help provide you with some information. Standard heat pumps typically ventilate a space using a system of ducts, but the option to use air handlers to ventilate various rooms is becoming more and more common. As with all things, there are benefits and drawbacks to choosing a ducted or ductless heat pump. Determining what your overall needs and budget are can help in the decision making process. Continue reading below to learn more about ducted and ductless heat pumps.
Why should I choose a ducted heat pump?
There are a handful of reasons why a ducted heat pump might be the better option for you. Purchasing a new heat pump ultimately gives you the freedom to choose what matters most to you, so knowing the benefits are essential to making the decision. Ducted heat pumps are relatively simple to replace or modify if ductwork is already present in your home or business. If your ductwork is in shape, you will just be making your system more energy efficient with the new heat pump. Ductwork also provides an even flow of air throughout your home or business, keeping the air from feeling stale. As far as the cost goes, ducted heat pumps are more expensive initially than ductless, but the overall operation cost is low. One final reason you might choose to go with a ducted system is the way it looks visually in your space; sometimes people do not like the visible air handler in rooms that is used in ductless systems. 
Why should I choose a ductless heat pump?
If you're looking for a less complicated heating and air conditioning option then ductless may be the best option for you. The installation and setup process is quick, and you can have your new system up and running in no time at all. The price of a ductless heat pump is lower than if you went the ducted route, saving you money immediately. The main reason someone might typically not get a ductless heat pump is for the aesthetic reason. The air handlers can be on the bulky side, and you will need to place one in each room in which you would like adequate airflow. 
Getting a new heat pump? Choose Coastal Home Services today!
If you've been looking for a trustworthy heating and air conditioning company that you can rely on over years to come, you have come to the right place. Coastal Home Services was built and still operates on the importance of family and relationships. Being a family owned and operated business for over thirteen years, we want to educate you and let you be a part of the process when making decisions about your heating and air conditioning unit.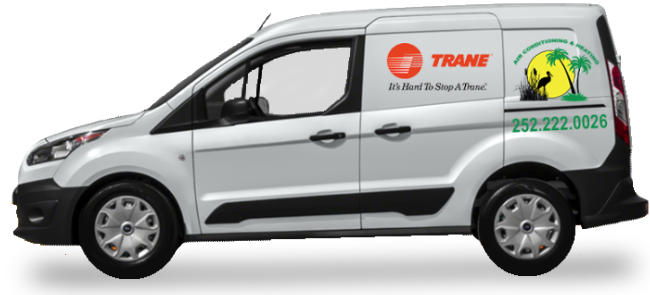 There are ultimately pros and cons to both types of heat pumps, and we would love to answer any additional questions you may have! Call our NATE certified team to speak with an expert on all things heating and air conditioning. We would love to help you make this decision and be your go to for all your heating and air conditioning needs. We look forward to serving you!