Is your home or business in need of a new air conditioner? NC coastal weather brings a lot of heat, especially during the summer. Our Comfort Specialists can help you stay comfortable no matter the season or the weather. At Coastal Home Services, we offer a 100% satisfaction guarantee and are proud of the work that we do for our neighbors on the Crystal Coast. Our knowledgeable Trane® certified team would be happy to assist you in your heating and air conditioning needs. If you are on the fence on whether you need a new air conditioning system, call us to speak with one of our professionals. With our trained and experienced Trane technicians that are NATE (North American Technician Excellence) certified, you are guaranteed that all processes we do follow strict EPA guidelines. You can also fill out our request form online and someone from our team will reach out to you shortly.
How to Tell if You Need a New Air Conditioner
Dated air conditioning systems can result in higher energy bills and uncomfortable temperatures in your home or business. Many people have trouble knowing when it is time to replace their older HVAC system with a new system. Here are some signs that your home needs a new HVAC system.
Signs you may need a new air conditioning unit include:
Unit's age is approaching 10-15 years
Unit is not keeping the home at a comfortable temperature
Lack of competent cool air and adequate airflow
Excessive buildup of moisture on or around the unit
Strange sounds such as chirping, chattering, or grinding when running
Strong odor coming from your unit
Energy bills are steadily increasing
If you are experiencing any of these issues listed, there is a strong likelihood that your existing air conditioning system may need to be replaced. Let us help you today!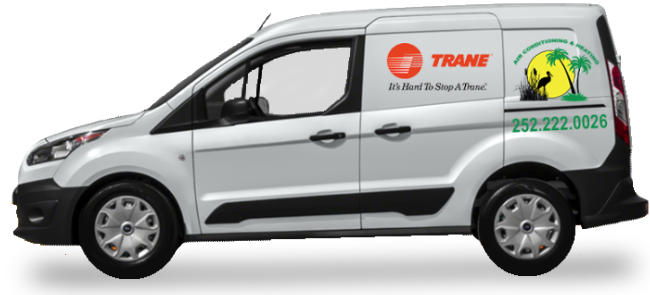 Installing your new air conditioning system
The most accurate way to evaluate the health of your air conditioning system is by having one of our experienced technicians come take a look at your unit. We will assess the existing unit's health and diagnose any issues it has. Our team runs various tests and provides a detailed report on the condition of your system. We then recommend steps that should be taken to solve any problems. Our technicians are experienced in ensuring that your system is running to the best of its ability.
Why do I Need to Get a New Air Conditioner for My House?
Some people may wonder why it is necessary to get a new air conditioner for your house. There are many benefits to upgrading/ updating your HVAC system. Here are a few of the benefits of upgrading the air conditioning system at your home.
Higher SEER ratings
Increased comfort
Environmentally friendly refrigerant
Improved performance
Reduced energy consumption
Saving money
Warranty options
Call us today to speak with a team member and learn more about how you can save money on your electric bill and make better choices for your home or business.