Need HVAC repair in Atlantic Beach?
AC or heating not working? Nothing is worse than returning home and not being able to feel comfortable in your own home. Don't suffer from a home that is swelteringly hot or freezing cold, call our team at Coastal Home Services and let us return comfort to your home. Call us or contact us through the form below to request service or speak to a team member about how we can help you today! 
Experienced Service 
Maybe you've done all the self checks to see why your air isn't working: 
Checked to be sure there isn't a power outage. 

Checked your breakers to make sure the one with the unit hasn't tripped. 

Confirmed that the thermostat is set to "cool" and not "heat" 

You even replaced your air filters because that hasn't been done in a while. 
If you did all of this and your air still isn't working, you need to call Coastal Home Services. Coastal Home Services is located just over the causeway in Morehead City, NC and has been family owned and operated for 13 years. There's over 35 years of experience amongst their technicians so they know air conditioning and heating better than anyone. They are proud to be a Trane® Authorized dealer and offer a wide variety of Trane® products. They also service all major brands, including Goodman. Their team is NATE (North American Technician Excellence) certified. This means you know you're working with an independent Trane dealer who is committed to the best in every aspect of his business.
A Warranty you Can Count On
No one in Atlantic Beach wants to replace their HVAC unit. But, if you find out that your system needs replacing, you can feel confident that your new system will last. Equipment warranties for all Trane and Goodman systems are 10 years on parts and 1 year on labor. 
Replacing your system may be something you have to do and you'll be investing in quality products and labor with Coastal Home Services. Your HVAC system is an investment like any appliance, or a boat, and you want it working properly for as long as you can. 
Annual Maintenence
Once you have had your HVAC system installed, you cannot just set it and forget it. You will need to have your HVAC system inspected annually to make sure that it is running smoothly. We offer our customers the service of annual maintenance that includes regular system overviews, calibration, lubrication, and tuning of all your HVAC components. Having your HVAC system checked at regular intervals will keep your unit running for the long term and ultimately save you money. Getting your HVAC system checked often is especially important at locations like Atlantic Beach where the temperatures can quickly rise at the beginning of the summer months.
Rapid Response Time 
Coastal Home Services is proud of their 15 minute (or less) response time. You'll never wait longer than 15 minutes to speak to someone about your needs. Whether that's to schedule a preventative maintenance or to have someone come evaluate your problem, you can count on them to be fast. Coastal Home Services also offers a 24 hour service line with no extra fees for calling outside of normal business hours. They want to help you no matter what time you need it.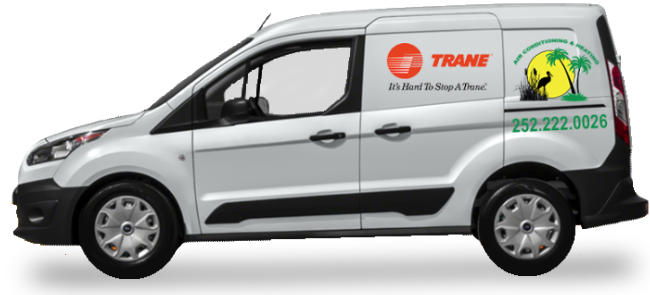 Serving Atlantic Beach and Beyond
Atlantic Beach is a popular destination for tourists and fisherman all throughout the year and Coastal Home Services is proud to provide outstanding customer service to the area along with all of Carteret County. 
No matter if you're a permanent resident, visitor or commercial business owner, Coastal Home Services can meet all of your HVAC needs.They are licensed and insured and as Morehead City's #1 Air Conditioning and Heating Service and Installation company will provide fast and reliable service when you need it the most.