Is your heating and air conditioning system struggling to maintain the temperature in your home? Are you noticing some warning signs that your system may be on the verge of failure? If the answer to any of these questions is yes, it may be time to contact a professional HVAC service to inspect your system. We all know just how hot and humid the summers are in Indian Beach. That is why it is so important to make sure that your heating and air conditioning system is working properly.
 If you are in need of HVAC maintenance or installation in Indian Beach, please reach out to our team at Coastal Home Services. Our team of NATE certified technicians will be happy to inspect your system and help you find the best solution. We have been serving Indian Beach for over 13 years. Our technicians have over 35 years of experience helping homeowners on the Crystal Coast keep their homes comfortable all year. Give us a call or fill out the form below to schedule an inspection!
Continue reading below to learn more about HVAC system maintenance and installation in Indian Beach, North Carolina.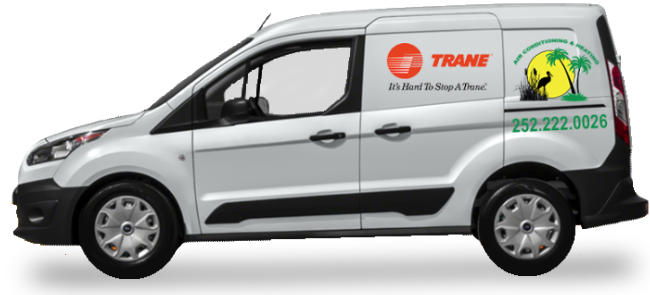 Quality Indian Beach, NC HVAC Repair and Installation
If your Indian Beach home's HVAC system is in need of maintenance the professionals here at Coastal Home Services can help you. We are dedicated to providing high quality and efficient HVAC maintenance services for homeowners in Indian Beach. As the crystal coast's preferred provider of HVAC services, we pledge to help our customers keep their system running perfectly year round.  
In addition to providing HVAC repair services, we can install a brand new heating and air conditioning system. Upgrading to a new XV18 TruComfort™ Variable Speed Air Conditioner for example can help you save money on your energy bill and reduce the amount of noise that your AC unit produces. If you want an HVAC upgrade, contact us today!
What is The Best Air Conditioner Brand for Indian Beach?
A common question we get from our customers is "what is the best air conditioning brand?" The answer to this question depends on a number of factors. Generally your heating and air conditioning system should last for at least ten years. The lifetime of your system largely depends on the quality of the unit. Here at Coastal Home Services, we are proud to be a certified Trane® dealer. Trane produces rock solid air conditioning units that fare well in the demanding climate in Indian Beach. 
If you are looking for a dependable air conditioning brand that is sure to produce quality results for years to come, contact Coastal Home Services today. We can help you upgrade your heating and air conditioning system and ensure that your home is cool and comfortable all summer long. Our technician will be happy to walk you through all the high quality options that trane has to offer and find the perfect unit that has all the features that you need without breaking the bank!
When Should You Replace Your HVAC System?
Every heating and air conditioning system needs to be replaced at some point. Eventually the system will have trouble keeping your home at a comfortable temperature on hot days or cold nights. There are a number of signs you should keep an eye out for that will let you know that your HVAC system may need to be replaced or serviced. Here are some of the most important things to watch out for:
Noise coming from the HVAC system

Strange smell coming from vents

Warm air coming from AC

Cool air coming from heat

Lack of airflow
If your heating and air conditioning system is experiencing any of these symptoms, you may want to consider scheduling an HVAC inspection to see if there is a larger underlying problem. In some cases your best bet is going to be to replace the entire system while in other cases you may need a simple repair. If you suspect you may have a problem with your HVAC system, contact Coastal Home Services today. We will come perform an inspection and help you determine the best course of action. 
Contact Coastal Home Services today to schedule HVAC maintenance or installation services in Indian Beach, NC. With over 35 years of experience, our team will ensure that your home has the equipment necessary to maintain a comfortable and inviting environment for you and your guests. Call us today or fill out the form below!